Details
Feature
Programmable by software
Individually control
Conformal coating, PVC glue protection
IP68 waterproof protection
Easy installation (punching 12mm hole on metal panel)
50pcs per set
Specification
IC type: LPD6803
LED quantity: 1 piece
LED type: 1 piece 8mm strawhat LED
Working voltage: DC 5V
Working current: 60 mA
Working consumption: 0.3W
Protection grade: IP68 waterproof
The length of this light string is approx 5 meters (16.4ft), the length between each LED is about 10cm (0.33ft).
Working temperature: -40°C~ 60°C
Viewing angle: >90 degrees
Lifespan: MTBF>50000 hours
Dimension: 25*18.5*22mm
Applications
Meets the general lighting, environment such as: outdoors advertising, Christmas decoration
RGB pixels are digitally controllable lights you can set to any color, or animate.
Each RGB LED and controller chip is molded into a 'dot' of silicone, the dots are waterproof and rugged.
There are four flanges moulded in so that you can 'push' them into a 12mm drill hole in any material up to 1.5mm/0.06" thick.
They are typically used to make outdoor signs. Compared to our other 20mm LED dots.
These are diffused 8mm LEDs so they are not as bright but they color mix a little nicer.
A 3-conductor cable connects the pixels.
Each dot is digitally controlled, with an internal 5-bit PWM LED driver (15 bit color for 32,768 different shades). The pixels must be clocked by a micro controller.
The pixels use 8mm diffused RGB LEDs with brightness of about 300 mcd per individual R/G/B LED.
Package Included:
1 String of 50 Nodes Waterproof 5V IP68 Rectangular LED LPD6803 Pixel RGB Module Light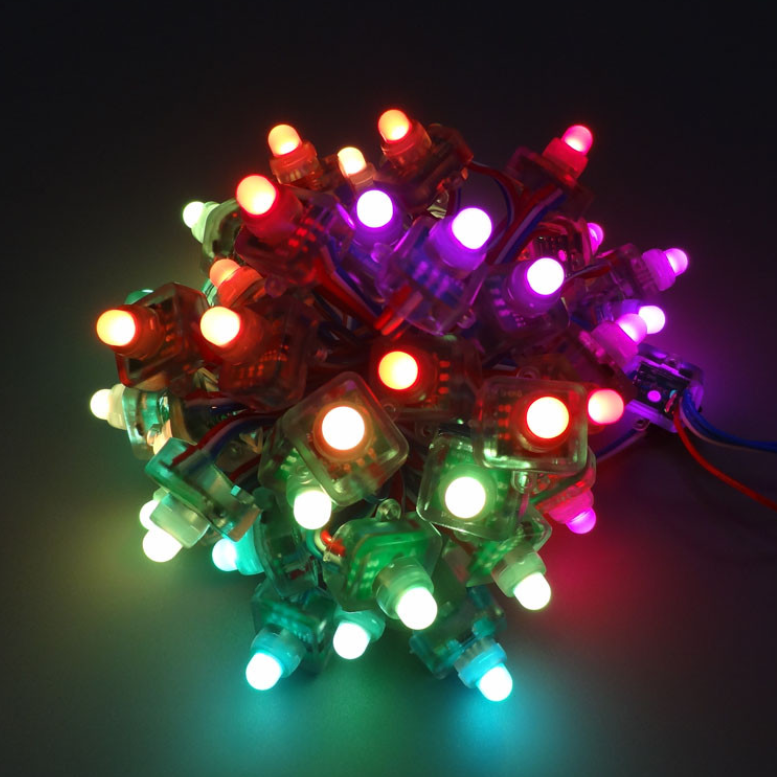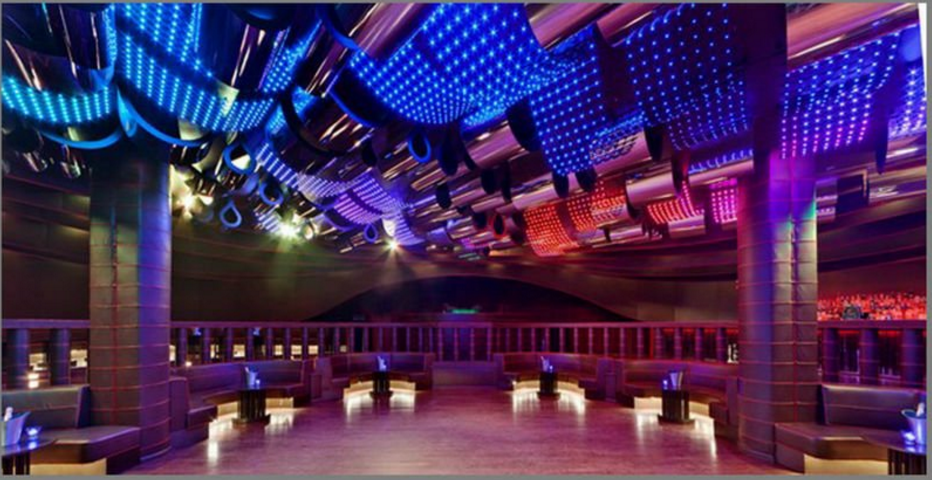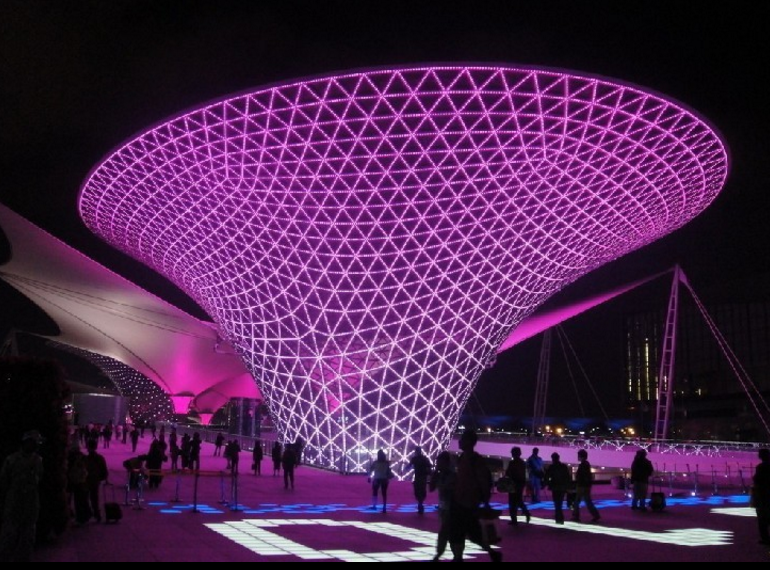 Great Choice for Green Life, CE and RoHS Approved
Quick Shipping & Online Tracking
Mostly your order will be shipped around 1 to 2 business days after payment received. If you need your order urgently, Pls do contact us right after or before you placed orders. service@agoeu.com

Agoeu.com is very easy to use, we will always provide the online tracking number to you. The shipping fee is base on the weight of the products. You would easily choose the Shipping Method (DHL/Fedex/UPS/Economic shipping) when you check out.

We have been in LED business for 10 years, all the products will be well packed and protected to make sure our customer will quickly receive all the products at great condition. We weekly ship hundreds of parcels to USA, UK, France, Germany, Italy, Switzerland, Spain, Canada, Sweden, Australia and other countries. Here are some photos we took in last few weeks, for your reference:

We are using GoDaddy's Standard SSL to secure agoeu.com. So all the information and transaction on agoeu.com are well-protected.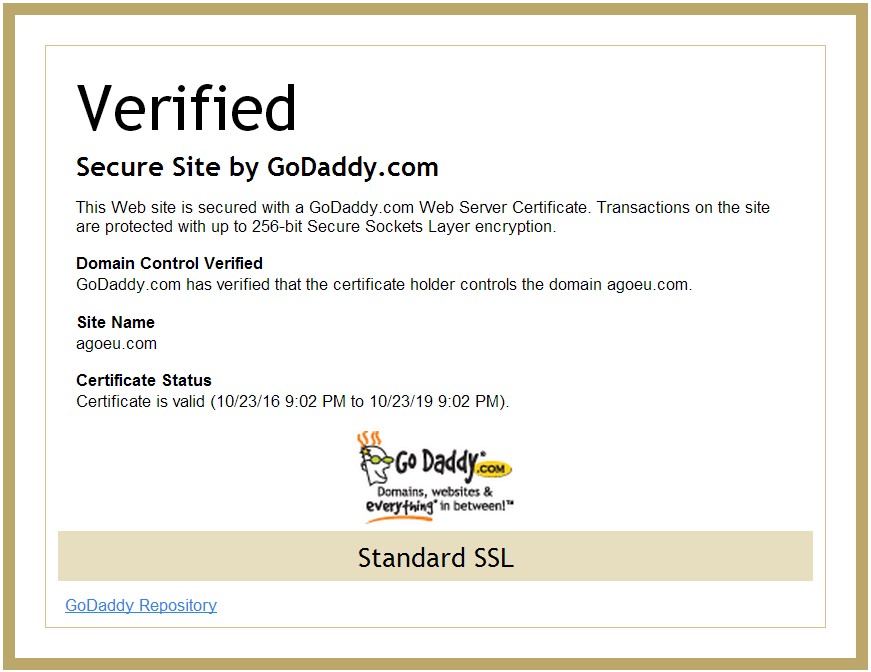 We have shipped thousands of parcels to USA, UK, Europe and Worldwide, and we provide tracking numbers for every order with good feedback and service, the following photos are some reference of PayPal transactions in past few years, we cover clients' names to protect our clients' privacy, as you would see a lot of professional companies and organizations are buying from Agoeu.com too: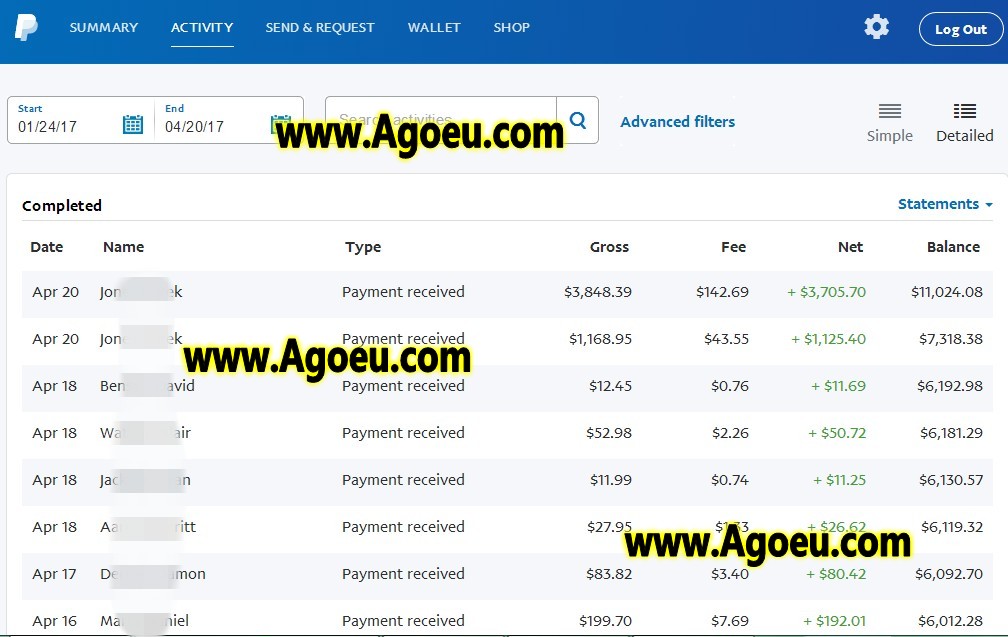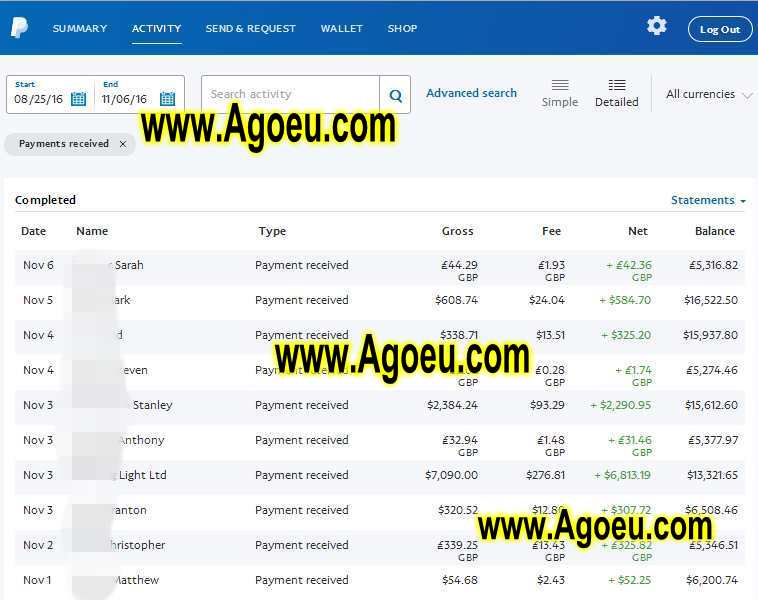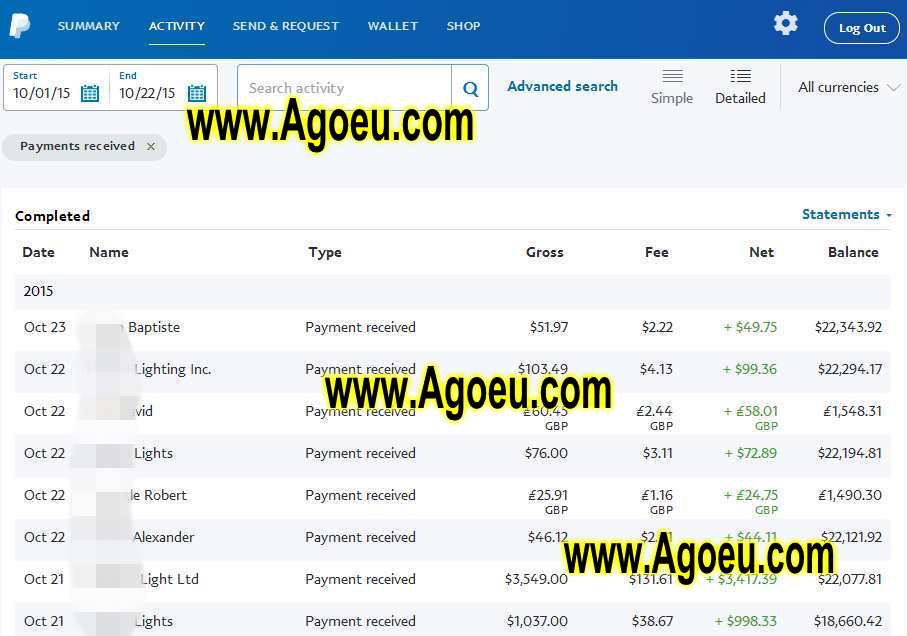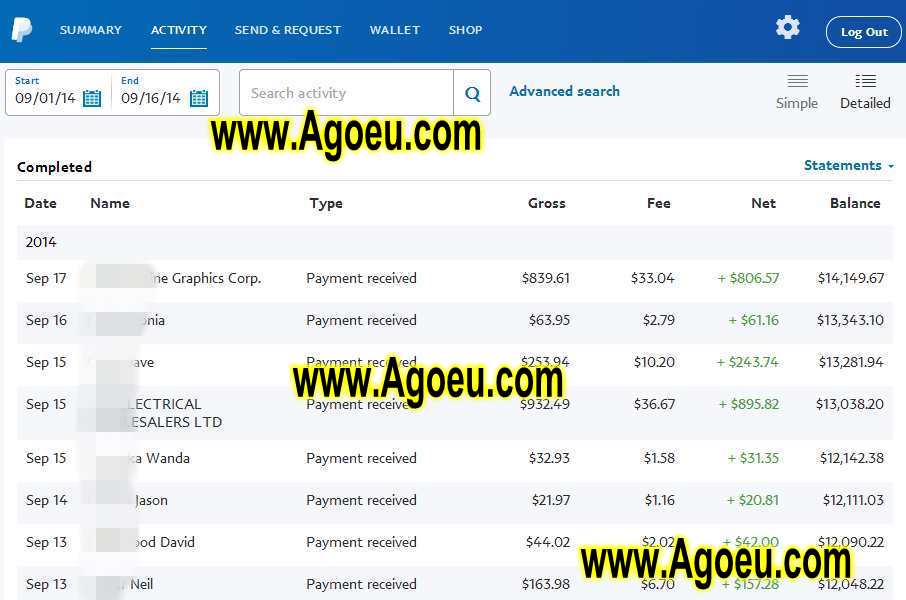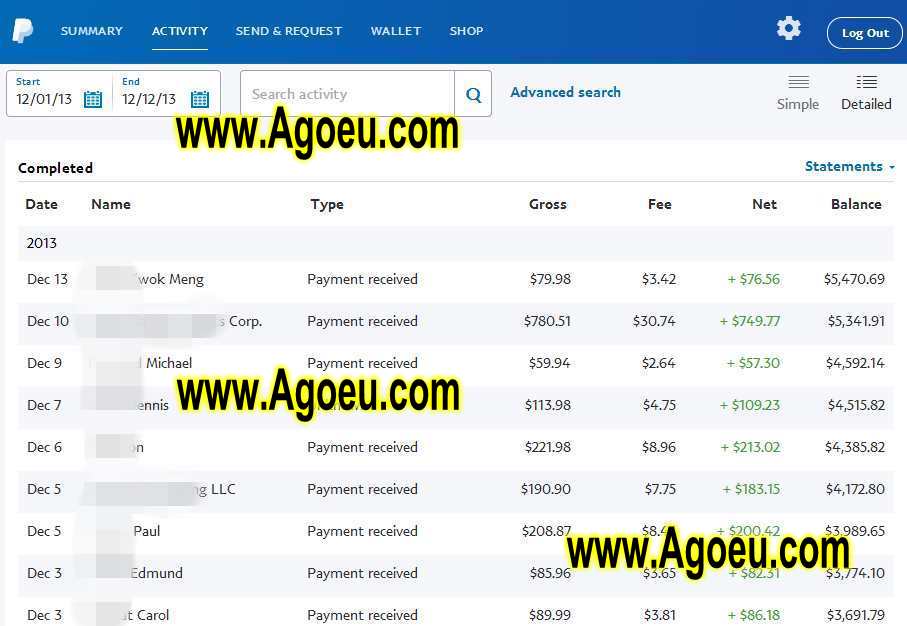 For customized LED Products or further assistance, Please feel free to contact our service team at service@agoeu.com
Product Tags
Use spaces to separate tags. Use single quotes (') for phrases.
You have no items to compare.
You have no items in your shopping cart.